Trial Separation: Pros, Cons, and Risks
A trial separation is one of the psychological techniques aimed at trying to keep the family together during a crisis. But unfortunately, it does not always end successfully, and many couples ruin their relationship. We have analyzed this phenomenon in detail and described all kinds of guidelines for trial separation. This will allow you to understand how long trial separation should last and how to behave correctly.
What Is a Trial Separation?
A trial separation is the process of a temporary break in the relationship between a man and a woman. For a certain time, the couple wishes to stop communicating and seeing each other to reconsider their values and understand how comfortable they are being alone. According to a trial separation meaning, this kind of psychological manipulation often occurs during the crisis stage of the relationship.
Marriage trial separation is a more serious step, as it is a pause in the marriage. In such a case, the children may suffer, as they will be watching the family crisis. So, before answering whether a trial separation is a good idea, analyze the situation. In this article, we have described the disadvantages and advantages of such a phenomenon. This will allow you to determine its meaning and necessity.
There are several major signs when you need to consider trial separation in same house:
Absence of understanding and forgiveness
Lack of daily communication
Absence of emotional safety
Desire to fix your marriage
Psychologists assert that there are no such things as sexual interdependence. Some partners allow themselves to immediately pay attention to the opposite sex, thus trying to draw attention to themselves and feel cared for. In any case, a trial separation is only a psychological manipulation technique. It can be conscious or unconscious. This indicates that we need to solve deep problems in the relationship.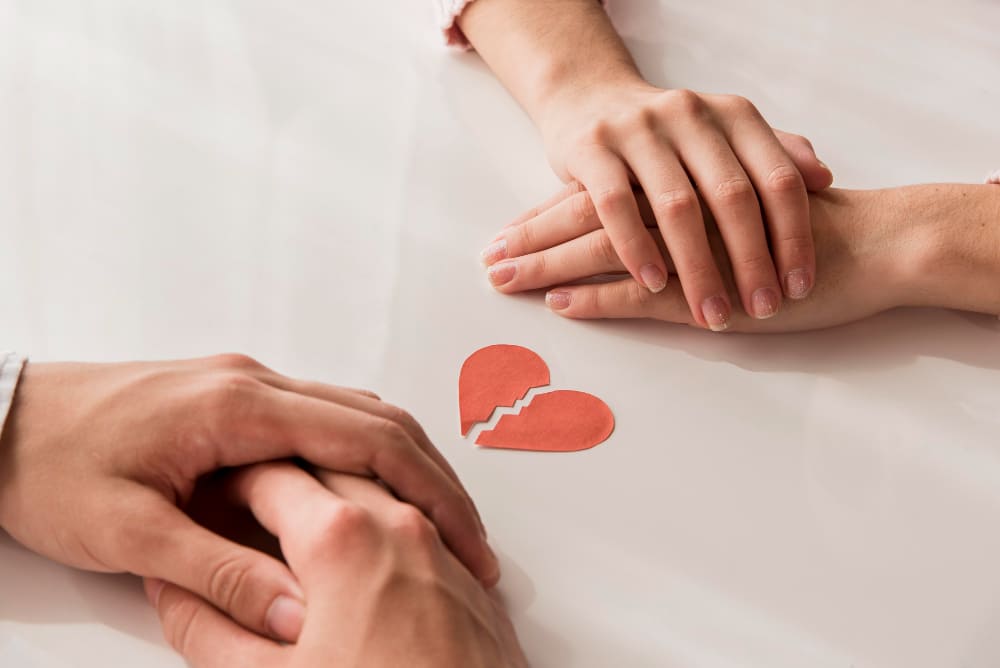 Is a Trial Separation a Good Idea? – Pros and Cons
Many couples consider trial separation while living together after finding red flags, and before making a decision to divorce. Experts are sure that this method can be an effective option for saving your connection. Actually, there are plenty of benefits of a trial separation as well as disadvantages. You can look at them to evaluate related risks.
Cons
Trial separation statistics admit great risks for the future relationship between a man and a woman. Think about it before taking such a step:
You may permanently destroy the relationship;
You may be upset by your partner's infidelity;
Problems may not be resolved but may worsen;
You may lose your spiritual connection and your feelings;
You may upset your loved ones and children if you have them;
You will find yourself in a period of uncertainty and will not know how to behave with the opposite sex for a while.
You will have a chance to avoid potential risks if you follow the separation checklist. However, the most important thing in this process is to figure out the reason for this decision. This will determine whether you can solve the problem or not.
Pros
A trial separation can be good for your relationship in some cases:
You can realize how much you appreciate and love your significant other;
You will have time to miss and rethink your lifestyle;
You will be able to realize that you are having a hard time living alone without the help of your other half;
You will be able to get rid of your anger and irritation while being alone with yourself.
These benefits are relevant if you love your other half and want to keep your relationship. On the other hand, you need time if you are tired of the monotony and domestic quarrels. And in that case, it is better to complete the trial separation with some bright event or a trip. However, do not forget that a temporary separation is the most dangerous period. So don't be tempted to get acquainted with someone else if you want to save the relationship.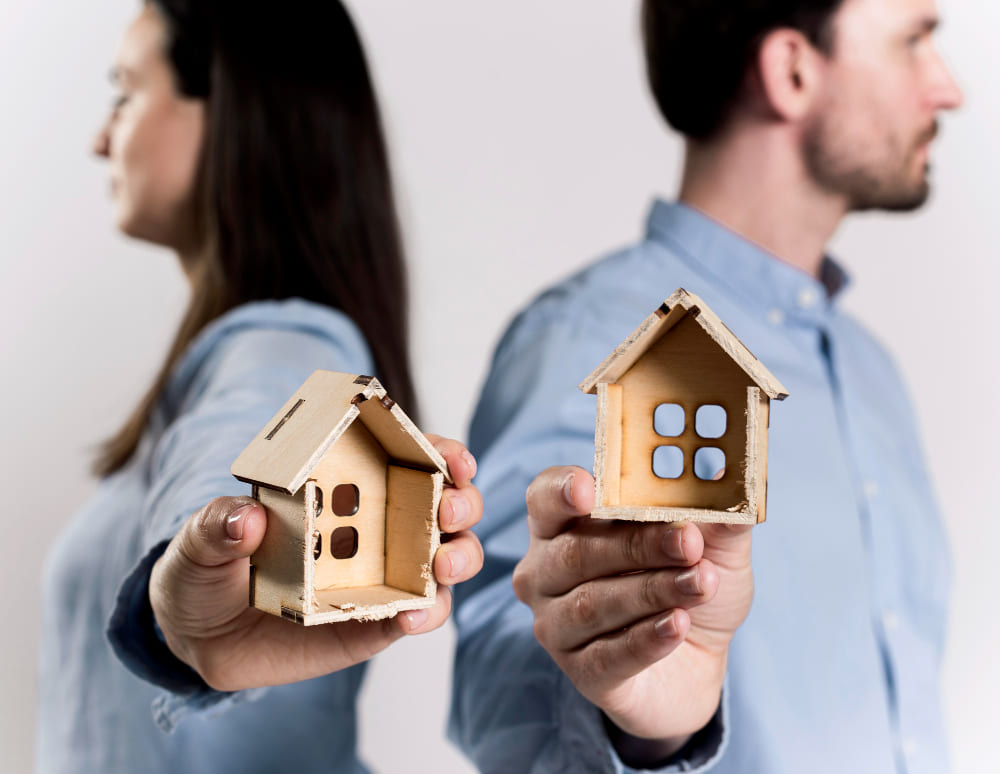 What Causes a Trial Separation?
Often the partner wonders why my husband wants a trial separation, or my wife wants a trial separation. The reasons for a temporary separation are more profound in a formal marriage. They may include tiredness of the partner's shortcomings, ignoring requests and desires, long-term lack of respect or love, or moral or physical abuse. Surely a man and a woman are trying to solve the problem before they temporarily break up. Therefore, in some cases, they can correct the situation to a critical point.
On the other hand, it is more difficult to maintain a relationship if the partner has fallen in love with the other person and wants to take a temporary break. In this case, trial separation rules will not be effective. Therefore, before drawing up a trial separation agreement form, it is necessary to determine the exact reason for this decision by talking frankly with the partner.
The reasons for a trial separation are much less for couples who do not live together and do not have children. Most often, it is physical or mental fatigue from a partner or a desire for privacy. However, such situations do not exclude the emergence of a mistress or lover, which will aggravate the condition. It may be much easier to discuss the problem with your partner and find a common rational solution instead of following trial separation guidelines.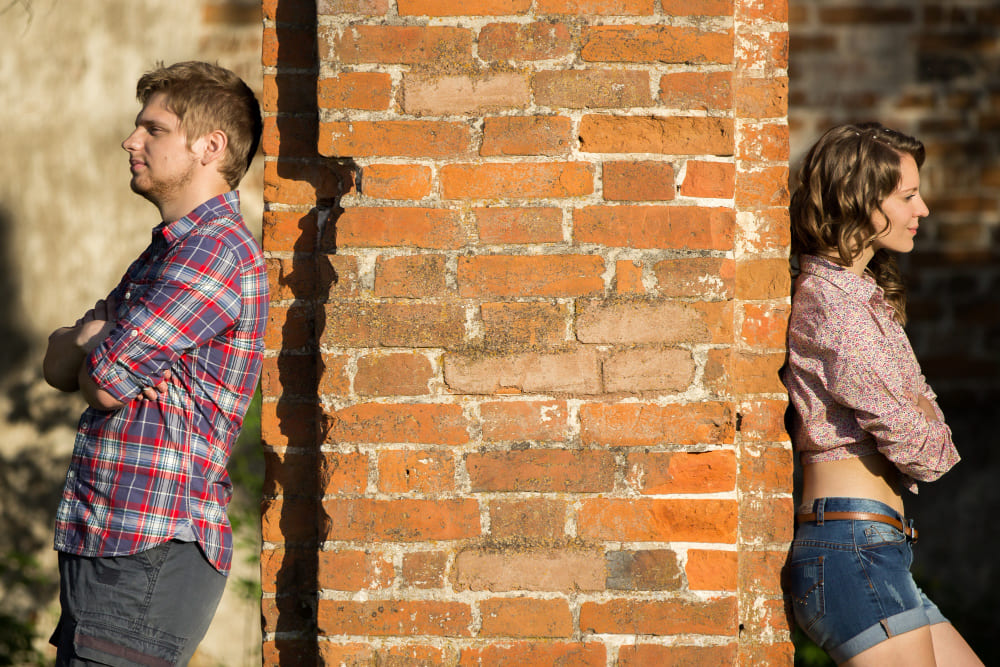 How to Survive a Trial Separation?
A trial separation is just a consequence of a crisis in the relationship. You will not be able to get rid of family problems if you do not try to find the cause. We have prepared a trial separation checklist to help you understand your relationship. Afterward, you will be able to apply the psychological method of a temporary breakup correctly.
Do not tell your partner in anger that you want to break up temporarily
How to ask for a trial separation? Try to talk to your partner about what's bothering you (maybe their behavior is the reason)
Discuss the reasons for a temporary separation
Say that you would like to live apart for a while in a correct form
Try to find compromises out of the situation before the temporary separation occurs
Do not panic if you suddenly discover your lover's plans to break up with you temporarily. Instead, talk and accept the decision as an opportunity to get out of the crisis. Rethink your behavior and tell your loved one that you understand the reasons and want to fix things together. Be ready that a trial separation after infidelity is harder several times. So, avoid having an affair or giving a reason to be angry. Throughout this time, use different tools of caring and showing attention. Surely you will realize that losing a loved one is very hard.
What is a Trial Separation in Marriage: Summing – up
How does a trial separation work? Recent statistics confirm that more than half of manipulations between a man and a woman end in destroying a marriage or relationship. Perhaps, most of them didn't set trial separation boundaries or didn't really want to fix their marriage. You should be ready for that. However, you have the opportunity to avoid it if you follow the trial separation tips. Be ready to stay honest with your partner and determine the purpose of such an action in advance. Maybe you need a break because you fell out of love or found a new partner.
John MaCallan is a renowned dating expert with over 10 years of experience in the industry. He is known for his practical and insightful advice on all aspects of dating, from online dating profiles to first date etiquette. Whether you're looking to improve your online dating profile, navigate the world of modern dating, or find your soulmate, John can help.