The Most Creative Icebreakers for Online Dating – how to start & keep the conversation going
Composing the perfect profile on a dating site or app is only half the way to a happy and harmonious relationship. To get a person interested, you need to be able to start and maintain a conversation. This article presents the most effective dating icebreakers to begin a conversation, keep it going, and keep the other person interested in who you are.
In the age of Internet technologies, people have become less familiar with outside cyberspace, so the question of where to start a chat becomes especially relevant. In this post, we propose using several catching and universal icebreakers for online dating that will help win over the interlocutor in just one sentence.
Openers for online dating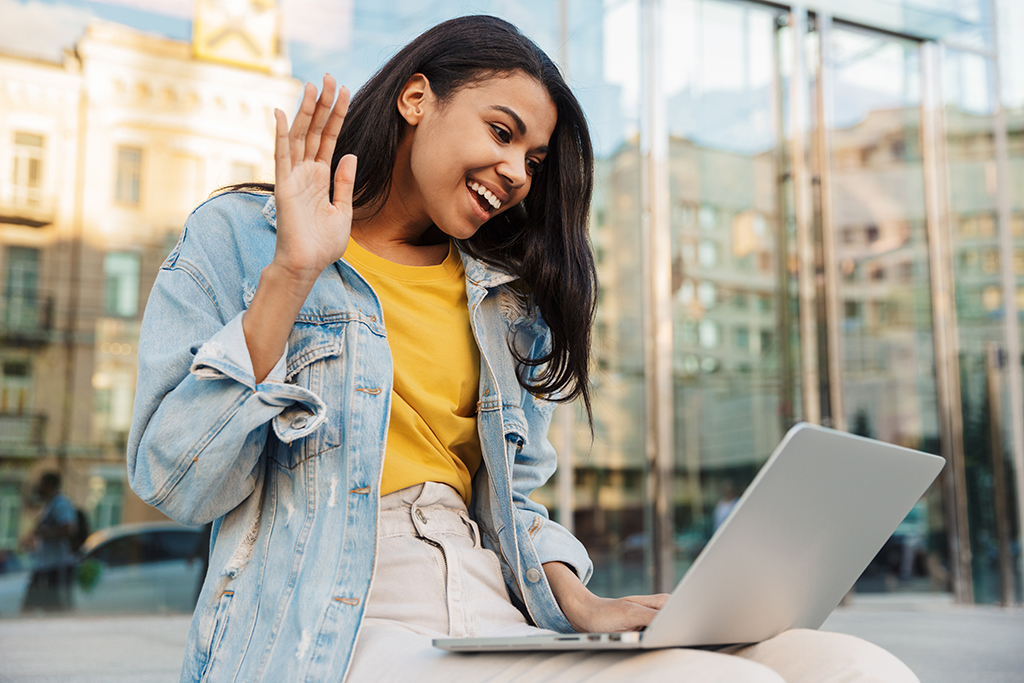 "ARE YOU READY?"
Start your chat with a question that will immediately take her by surprise: "Are you ready to start practicing salsa?" or "Are you ready to take a roller coaster ride with me?" On the one hand, by starting a dialogue with this phrase, you can immediately understand how much you liked your interlocutor and whether she has a sense of humor. On the other hand, you will immediately have a topic for further discussion.
"WHAT IS THE GLASSES / SNEAKERS / COUNTRY IN YOUR PHOTO?"
With this question, you will immediately show that you are interested in the life of the interlocutor. But it's not a secret for anyone that it is most pleasant for a person to talk about himself, his beloved. For example, if you ask where she bought the glasses that she wears in one of the pictures, and then add "I want the same!" the person subconsciously perceives this as a compliment and will be open for further communication.
"I SEE YOU ARE FUN IN SKIING / MOTOCROSS / BOXING / CLIMBING. LONG WANTED TO TRY THIS KIND OF SPORT. TELL US, HOW DO YOU …? "
Again, starting a conversation with a question about her hobbies is a good opportunity to endear the interlocutor to yourself immediately. People do not like to leave their comfort zone, so they will be happy to continue the dialogue on the topic of what they are well versed in. And there, you see, they will invite you to ride a sportbike together or go to the exhibition of the rarest Turbo gum inserts. These are certainly nice icebreakers.
"SORRY PLEASE YOU DO NOT ACCIDENTALLY UNDERSTAND IN …?"
This phrase can be continued in a thousand different ways – "fashion," "design," "decor." Any topic will do – the main thing is that women think they understand it better than any man. And do not hesitate to seem like an absolute layperson in this or that question. Many representatives of the strong half of humanity consider female helplessness to be very cute and will gladly flash their knowledge in front of you.
Phrases and questions to keep the conversation going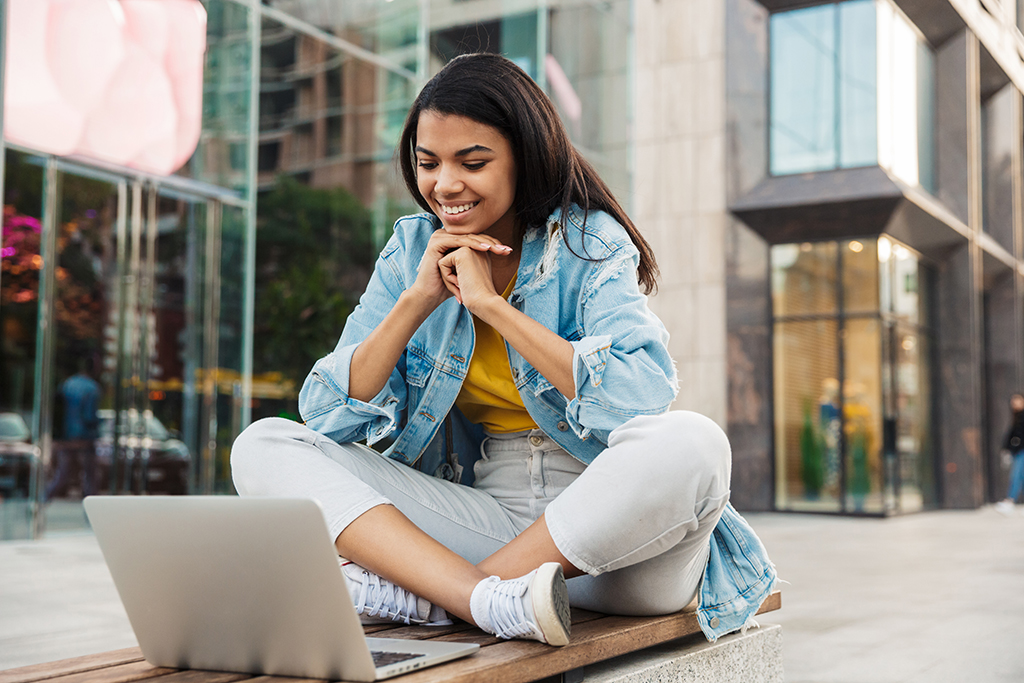 Keeping the conversation going is the second main task after greeting and starting a conversation. Check out the following useful words and phrases:
OK, here's the thing … (well, the thing is: …). Not sure where to start a conversation? This phrase will help you take the bull by the horns;
Good for you! (I'm happy for you). Someone tells you about their success or some happy event – and you answer with this phrase: "I'm going to take part in America's Got Talent!" – "Good for you!" (I will be doing America's Got Talent! I'm so happy for you!);
Can't argue with that (you can't argue with that). Used when you agree with what your counterpart is saying. Or you just don't want to argue with her;
How do you know? (How do you know). Did the interlocutor take you by surprise? Ask a counter-question;
That's a good one! (Wow). Expressing surprise in response to funny or unexpected news;
Really? Tell me more about it! (really? Tell me more). Everything is clear here: you want to get more information from the interlocutor about what he has just said;
Do you mind me asking…? (you won't mind if I ask you about …). A lead-in to a more personal issue;
Frankly speaking … Well, to be honest with you … (honestly …). Start your answer with these words. A great way to build trust;
You got me there (here you got me). Instead of "I don't know" (I don't know), this phrase can be said instead. She sounds more conversational and less harsh;
You've got to be kidding me! (you must be joking). Something incredible is being said to you, and this is how you express your surprise;
That's a good question! (good question). Need to think about your answer? Use this phrase instead of being silent;
Well, how to put it in the right words … (well, how to put it better …). And this phrase will help you to carve out a couple of seconds to formulate an answer;
That would be great! (it would be great). The answer to a pleasant offer;
…, you know what I mean? (…, understand?). Perhaps this phrase is abused – but if you want to make a semantic emphasis on what you said, you can put it at the end of the sentence;
You see, the thing is that … With these words you start a sentence when you are asked to explain something;
To the best of my knowledge … As far as I know … (as far as I know …). You can start with these phrases when you need time to formulate an answer.
Icebreakers for online dating to please another person
Here are some working icebreakers for online dating sites.

The day seemed gray until I looked at your photos. Are you already dating someone? Come with me!
Good afternoon, I have a great vacancy – going to the cinema, restaurant – to choose from. Do you want to respond?
Do you want to talk to a person who really liked you?
Oh, I also listen to this group. Was at their concert, and you?
When I see you, I understand how good it is that I am completely free and we can meet.
You look very stylish in all the photos. Simple, impeccable taste. I just fell in love. Let's get acquainted?
I think I have no chance of getting to know a girl, especially with such beauty. Let me know if it's not like that
Your beauty struck me so much that I forgot what I wanted to tell you. Let's be friends?
Hey there! How are you? Nice necklace (dress, shoes, sneakers).
A beautiful stranger! For an hour now I can't take my eyes off your photo! Struck, slain!
Hello, would you please change my free time to communicate with you? I want to meet you, I want to invite you on a date!
You are beautiful as if you came from a fairy tale. Sorry, can I tweak your plans for the evening? Can we meet?
It seems that I am not the only one who would like to meet you. But I am the best!
Are you awake too? I really liked the way you described yourself. You couldn't write it better, I guess. And your photos are cool. I would like to meet with you.
You are a mystery to me. Allow me, I will try to guess all your secrets and secrets?
Here we go! Use these creative Icebreakers for online dating and your words won't leave another person indifferent!Make sure to also check the collection of 30 super funny relationships memes.
John MaCallan is a renowned dating expert with over 10 years of experience in the industry. He is known for his practical and insightful advice on all aspects of dating, from online dating profiles to first date etiquette. Whether you're looking to improve your online dating profile, navigate the world of modern dating, or find your soulmate, John can help.