Which dating site is the best? Full review in 2021
The spread of Covid-19 hasn't been contributing to real-time dating so far. Still, people are social creatures that always have a desire to create new connections including romantic relations. There are lots of reasons for modern people to use an online dating site.
One of the best things about online dating is that it allows you to save time. You don't need to talk to someone that doesn't fit you. You get an opportunity to check out a user's profile before reaching one out.
Another advantage of using online dating agencies is that they don't limit you by your location. You can communicate with people from different parts of the world, learn about different countries, and arrange meetings with people from any country.
Top online dating websites provide users with the ability to set up special filters that help to specify all of their desires and narrow the search for a perfect partner.
In today's article, we will tell you which dating website is the best for serious relationships in 2021. There are options for people with various interests and different intentions. Some websites are completely free and some feature flexible terms of memberships. It makes the concept of online dating accessible to all the people around the world.
eHarmony dating
eHarmony – is one of the most proven dating websites that provides free registration to the audience. This website covers all the countries and blurred boundaries so anyone could find their soulmate.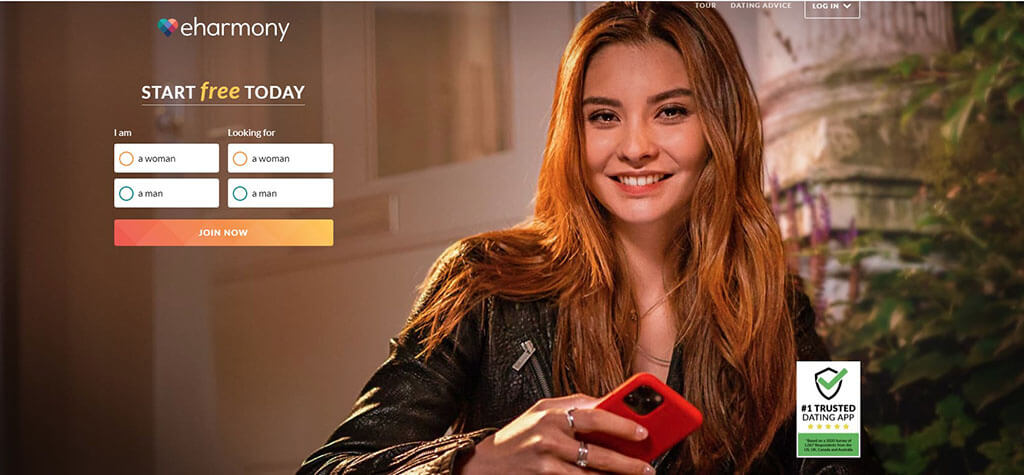 All the information on the eHarmony dating site is sending the message it is a platform for creating connections that lead to serious relationships. The sign-up process is followed by an interview on your goals and interests. So you know it is the place to search for your future beloved.
When creating an account on eHarmony you need to specify your location. This stage is followed by several tests that help to determine the type of your personality. Also, there is a test to identify qualities you want your future partner to have. All you need is to give honest answers to all the questions as it helps to narrow your search and find the perfect partner for serious relations as fast as possible.
VictoriaClub dating site
Now let's talk about one of the most entertaining dating websites also known as VictoriaClub. This one is proven by over a million unmarried guys that have used this platform for international dating.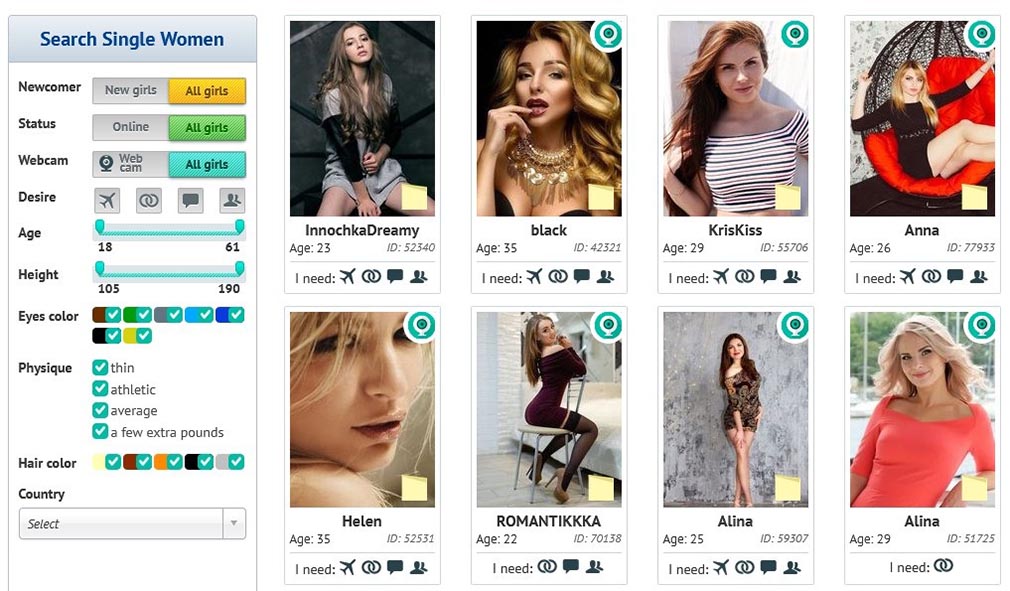 On the VictoriaClub website, you can find people from different continents that are looking for a nice company. This was designed for different kinds of dating, including casual dating. So, if you don't want to rush but hang out with lovely open-minded people then the VictoriyaClub will be a perfect match.
It is made for Western men that prefer dating European ladies. There is a professional team behind this website. Specialists and assistants will help men to meet, date, give presents, and build different kinds of relations with stunning Eastern European girls. There are women with different intentions on this website, including those looking for friendship or no-strings-attached romantic relationships.
EliteSingles
The EliteSingles agency was launched almost 20 years ago back in 2003. This platform is different from other dating websites as its audience is the pickiest. Most members of this dating community have an academic degree and affirm achievement of online dating goals when using the EliteSingles website.
This website is made for people that speak German however can be used by other Europeans as well.
This website is an online union of Europeans with serious intentions. As well as the most popular online dating services the EliteSingles includes a user-friendly registration process and tests for the most precise search of a soulmate. Also, this website features quality support that offers different services to their clients. Furthermore it guides them through all the stages of online dating via the EliteSingles platform. This platform offers an agreeable process and nice terms of membership.
Golden Bride online dating site
As the name of the next daring platform implies, it is meant to lead you to a marriage. The Golden Bride has been online for about 10 years.
This website helps people from different parts of the world to build connections with Slavic women, including Ukrainians, Russians, and Belorussians. Any Western man can find beautiful intelligent Slavic women using the Golden Bride website.
The Golden Bride platform was designed to provide the best user experience to the audience. It has an intuitive interface and features advanced online communication instruments for the most effortless online dating. This website allows men to demonstrate courtesy calls from a distance using such tools as "likes", birthday gifts, comments, and more.
The team behind the Golden Bride platform is skillful and passionate about their job. They start to assist you at the very beginning of your online performance. Also, they help you to create an alluring profile that will catch females' attention.
This website features a lovely, calm, intimate environment that contributes to relaxation and allows you to enjoy online dating in full.
Wrap Up
All the platforms mentioned above feature the best reviews from happy people that have already felt the benefits of the online dating concept. Bear in mind that none of the online dating platforms can insulate you from unpleasant experiences and guarantee the success of your performance on a dating website.
Online dating is as unexpected as real-time one. A failure doesn't mean you need to give up and quit online dating but try to work on your profile, ask for professional support of online dating assistants that will help you to set up the most precise search filters, fill in the profile, introduce you to cultural peculiarities of foreign people, and arrange meetings. If you are into online dating make sure to check the article: 20 tips for long distance relationships.
John MaCallan is a renowned dating expert with over 10 years of experience in the industry. He is known for his practical and insightful advice on all aspects of dating, from online dating profiles to first date etiquette. Whether you're looking to improve your online dating profile, navigate the world of modern dating, or find your soulmate, John can help.