When Dating a Single Mom Is a Good Idea? And When Is Not
Last updated January 29, 2023
Did you know that there are about 15 million single moms in the USA that raise children younger than 18? So, obviously, when you meet a woman on the street or in a cafe there is a chance that she has a kid or even two. Does it scare you, or not? Let's see, when dating a single mom is a good idea.
What You Should Know About Single Mothers?
Families with a single parent are not new in our society. However, there is a major disproportion. For example, according to Wikipedia in the USA 83% of single-parent families are single mothers and only 17% are single fathers.
And this statistic is pretty much the same in most of the countries of Western Europe and Australia. Therefore single mothers are no longer news in our society. Though, some time ago it was a big deal. Luckily, not anymore.
It is also important to understand why exactly the child is raised without the father. Here are 3 main reasons: divorced or separated (45%), never married (34%), widowed (2%), and other (19%).
Top 6 Things to Know Before Dating a Single Mom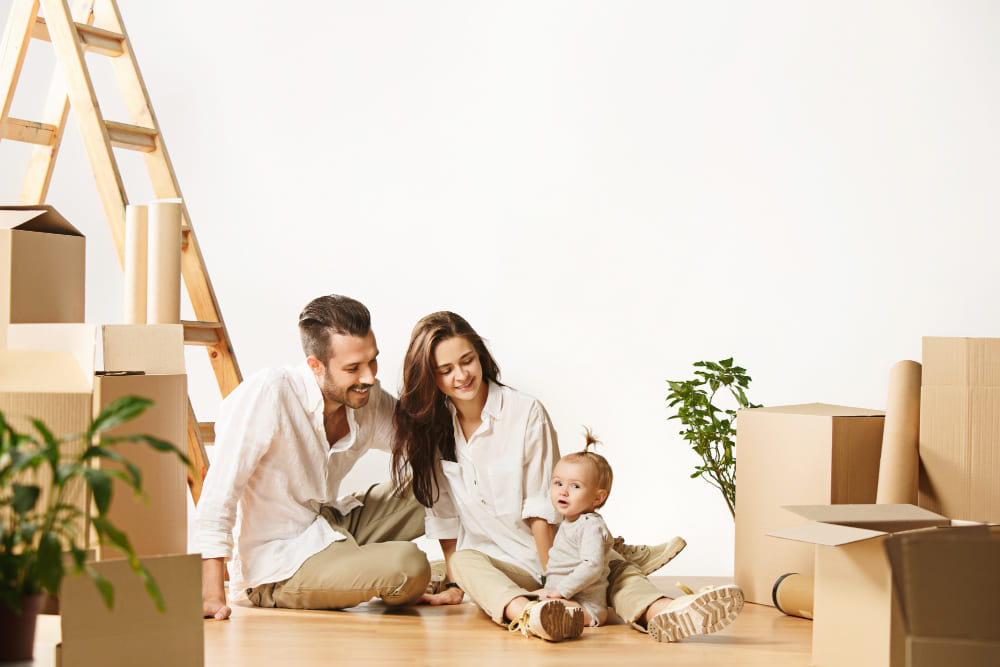 1. Her kid is her top priority
It may sound obvious but it is the main thing you should know before dating a woman that has a child or children.
She is most likely torn between raising a child, her job, and household chores. Free time is extremely precious for her. Thus, if she gives it to you it means a lot.
Most likely she has no time for flirting and dalliance. The woman that has a kid takes it seriously. Though, of course, there are some exceptions when she is tired and just wants to relax. But this happens quite rarely.
2. There can be her ex around
It could be one of the dating a single mom problems. Some men forget about this but in most cases, there is a biological father around. He can be a good or bad person, but he may appear from time to time.
Usually when the couple breaks up father keeps seeing his kid. They spend some time together. Sometimes he comes on birthdays.
But the main thing you have to realize is that she is forced to continue communication with her ex. They discuss the child's schedule, interests, and future (interests, education, etc).
3. She looks at you as a man and a father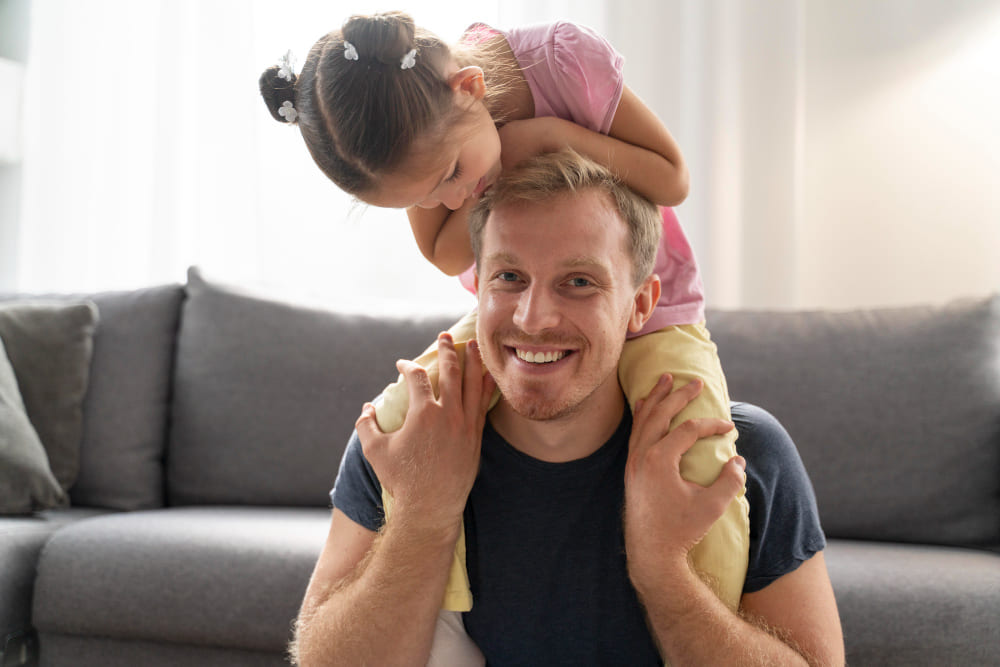 Obviously, you cannot deny the fact that when you date a single mom she "interviews" you for 2 positions simultaneously: her boyfriend and the father of her child.
As it was repeatedly mentioned she has no time for jokes. She likes you if she is with you. But also you have to get along with her baby. Otherwise, it will not work.
4. She may have different values
What do you think the single mother values the most? Maybe some expensive presents? In fact – not really.
Dating a single mom quotes: "The busy life they live changes their values".
Fact about dating a single mom in her 40s: such women start to appreciate simple things like restful sleep, silence, warm hugs, and a glass of good wine. Also, they will be super grateful if one makes her life easier and helps around the house, with kids, in the kitchen, etc.
5. Quite a little room for spontaneous ideas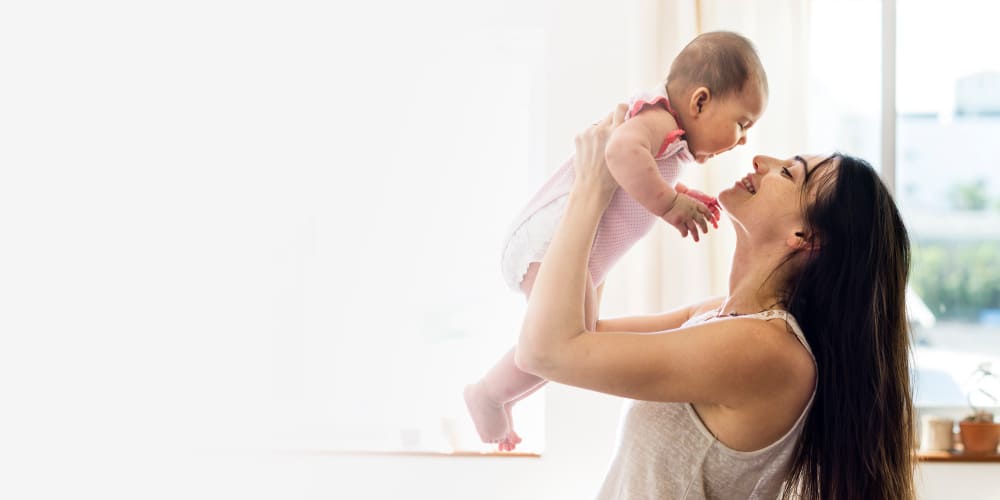 Indeed, when you date a woman that has a kid you have to realize that she has a super busy schedule.
She probably has a job, she takes her child to school, doctors, and sports. etc. Also, she needs some time for herself, like a haircut, nails, and eyelashes. And above all, she has to take care of her house.
Therefore it will be hard to cram any spontaneous idea into her schedule, no matter how awesome it is.
Tips and Rules For Dating a Single Mom
Here is an interesting statistic that shows the percentage of families with single mothers in the USA.
For some reason, Louisiana and Mississippi have the highest rates 11%+, while the average around the USA is 7.51%.
Even though the stats in different regions may differ, there are some rules to dating a single mother.
1. Don't expect sex on the first date
And on the second, and on the third … Is it hard dating a single mother? No, but you must understand that she definitely will not take you to her place and will not stay at your house on the first dates. As a rule, girls who have children are more serious and conscious, and intimacy for dates is certainly not a matter of first dates. You should wait at least until a month of your relationship has passed.
2. Don't put off meeting your girlfriend's baby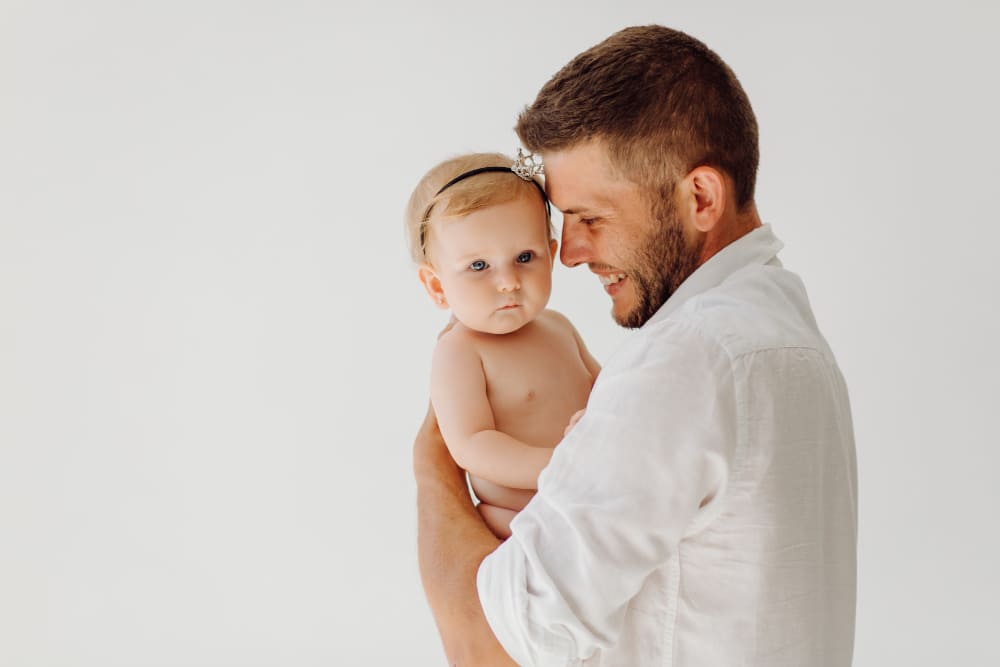 How do you deal with dating a single mom? One of the important things is to make a good relationship with her child. Don't wait for certain conditions, the right time, or "the right moment" to meet your girlfriend's baby. If you delay this meeting, the girl's child may have certain expectations that you may not be able to live up to. Therefore, the best tactic is to meet with her child so that they do not have time to form a picture of you as another person.
By the way, in order to find the right approach to them, look at how mom treats them, and analyze her manners and methods of education. In addition, at the initial stages of getting to know children, they do not need to know that for their mother you are more than just a friend.
3. Get along well with her child
What a single mom wants in a man? She will be very happy if you are kind to her child. If you don't like kids, don't even try to date her. After all, her child is the most valuable thing she has and she must understand that your relationship with her child is at a good level.
4. Respect her time
As mentioned earlier, she is a busy person with a busy schedule. As for the tips on dating a single mom, don't be too pushy and get into her life gradually. Remember that she is a mother first and foremost, and she probably has many worries besides you. She will certainly devote time to you, but not all that she has. At least in the early stages of a relationship.
5. Try to make her life easier and you will be rewarded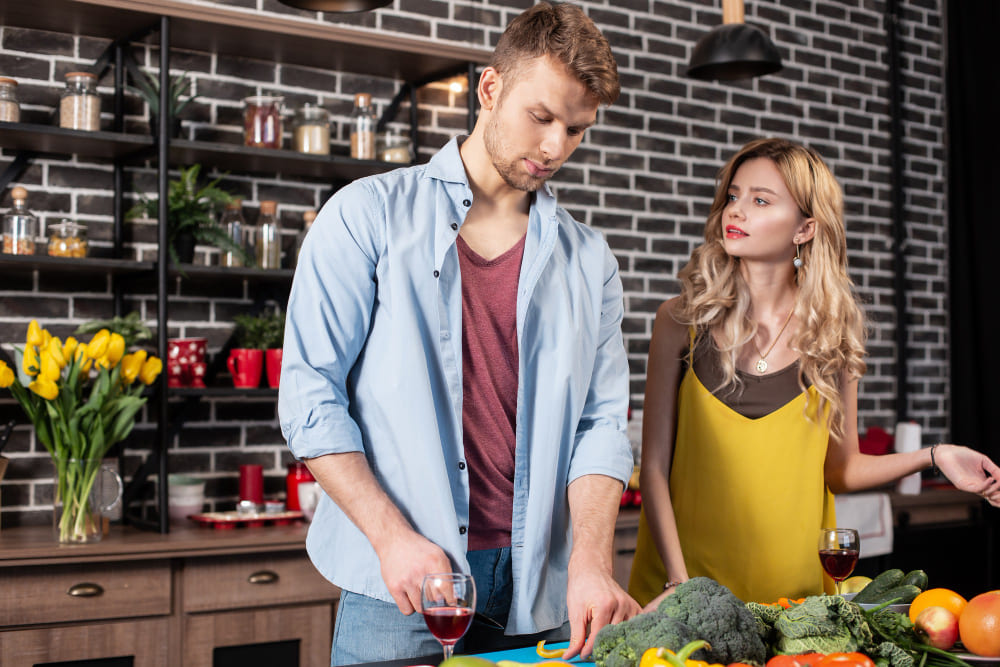 One of the useful dating a single mom reddit tips: try to find places where you can help her. For example, cleaning, cooking, playing with a child, etc. The time and effort saved will be given back to you. You will be the perfect man for her if you help her cope with business and her responsibilities. And she will definitely thank you.
6. Don't compete for mommy's (your girlfriend's love)
This is one of the main prohibitions that you should consider if you decide to marry or have a relationship with a girl with a child. Be prepared for the fact that in the heart of the woman you choose to marry, there is already unconditional love for another person, even a small one. For some men, it could even be one of the dating a single mom red flags. Trying to fix it by standing between them is pointless.
7. Do not forbid the child to see the biological father
It might be hard, but you can't stand between them. Unless, of course, the father is not dangerous to the baby. Whatever it was, you can not replace the child's biological father. So accept the situation and do not try to change anything.
"Can I adopt someone else's child?"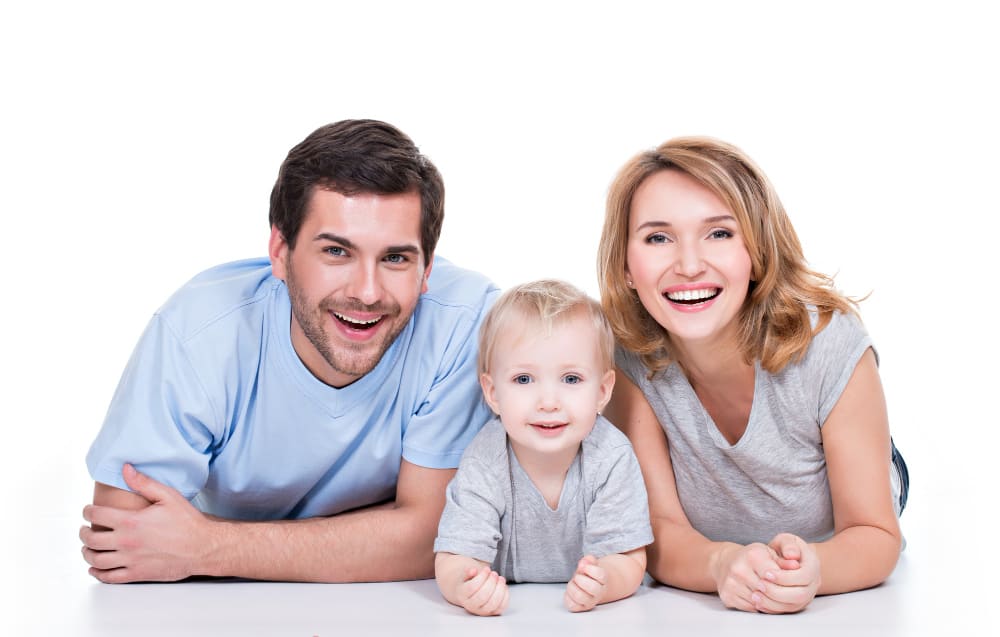 Many men set themselves the task of accepting someone else's child as their own. The younger they are, the easier it is to do it and how to deceive yourself. After all, the character of a person consists of 60% of education and the influence of society, and genetics affect only 40%. True, it can turn out to be an awkward situation if the child's father remained in touch. In this case, deceiving yourself will not work, no matter how hard you try.
To accept a child means to take part of the responsibility for them, to worry and worry about their future, to wish well and be patient with shortcomings, and to help study life. Moreover, the older the person, the clearer the boundary should be: I'm not your dad, but this does not prevent you from worrying about yourself, communicating, and planning a joint future.
Pros of Dating a Single Mom
There are some benefits of dating a single mom. Let's talk about them.
1. Is it a good idea to date a single mom? If she falls for you, she really likes you. She doesn't have time for fooling around. So, if she is with you, then she sees the future with you.
2. Plenty of free time for yourself. For some men, this will be a major advantage. You will not have to spend hours chatting with her. Do you like some sports, hanging out with friends, or reading some books with a glass of wine? In most cases, you will not feel any limits in that.
3. She is very practical. Single mom certainly knows how to save money. Also, she doesn't spend too much time in front of the mirror. Above all, they don't pay too much attention to the little things.
4. Single mom is experienced in lots of stuff. This person went through the fire. Hence, she has plenty of experience in relationships, housekeeping, time management, etc.
5. Clean house and a delicious home-cooked meal. In most cases, single mothers can cook pretty well. Also, she has to keep her home clean for her child. So, it is good news for those who like a good home-cooked meal and cleanliness in the house.
6. Every effort is rewarding. Every effort that makes her life easier will be rewarded.
7. Got your own kids? It may be good for your relationship. The life of a single father is also not a piece of cake. Thus, if you unite your efforts and build one big and healthy family can make you both happy.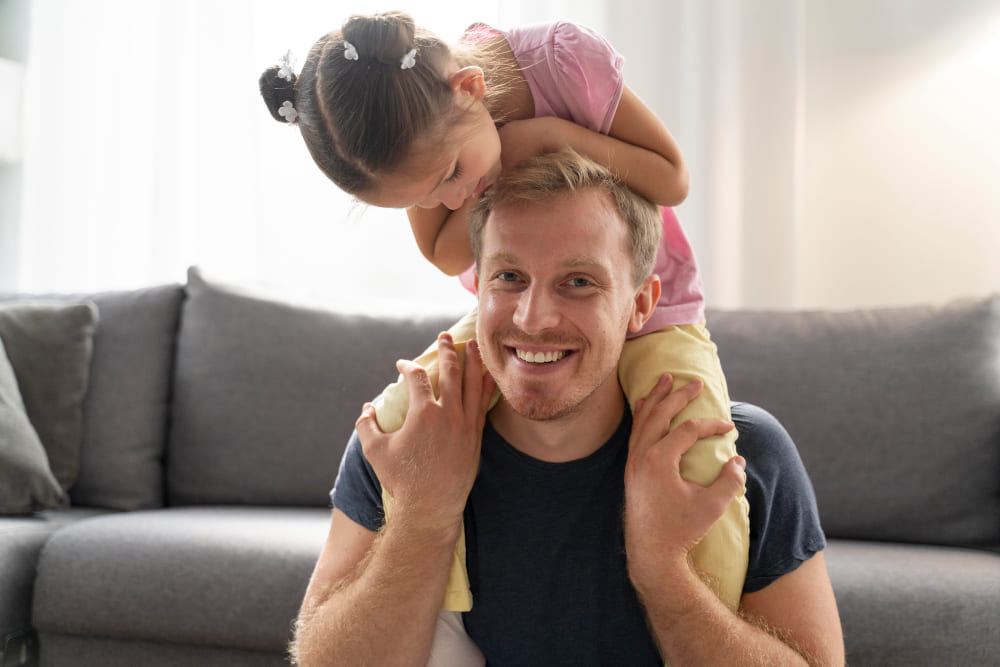 Final Thoughts about Dating a Single Mom
Obviously, there are some pros and cons of dating a single mom. However, men have to realize that in the 21st century, it is no longer a big deal. Though, there are some things to consider, like whether you like kids if you are ok with having her ex around, and the fact that she has a lack of free time for you. If you can live with that then enjoy all the advantages of having a relationship with a single mom. Good luck.
Source: Wikipedia
John MaCallan is a renowned dating expert with over 10 years of experience in the industry. He is known for his practical and insightful advice on all aspects of dating, from online dating profiles to first date etiquette. Whether you're looking to improve your online dating profile, navigate the world of modern dating, or find your soulmate, John can help.