Relationships Memes. 30 Super Funny Memes about Relationship
Love is a special feeling that is all we need. It is an awesome source of inspiration in all creative mediums. One of the newest and funniest things that people on the web share is creating funny memes about love and relationships where they can speak about everything that comes to their minds. Memes can be used not only for fun. This is also another cool way for people to express their feelings, including love and attraction to one another.
Sometimes, it may be difficult to speak about serious things related to love. While many are afraid of being seen as silly, using memes you may speak about relationships and love-related issues without the fear of being rejected or misunderstood. It makes things easier when you use funny memes.
Using relationship jokes, you may point out slime things that would be difficult to discuss in person or on a serious note. It's essential to speak about things that are related to love, relationship, and marriage. If you've just started a new romance or have been together for a decade, a funny meme can make it so much easier to speak and discuss the things related to both of you. Using funny images, you can share hopes with your partner, speak about dreams, and most importantly, share sexy relationship memes.
Sponsored

In the collection of memes listed below, you may find funny images ranging from sappy relationship memes to savagely relatable relationship memes. Some of them will make you laugh, some others you will have a desire to share the moment you see them. This collection is a perfect list that you may send to your significant one to take a moment and laugh on some obvious things that we may forget or not notice.
So, make yourself comfortable and enjoy our handpicked collection of memes.
Super Funny Relationships Memes
#1 Waiting for bae to come back from the bathroom in the middle of a movie like…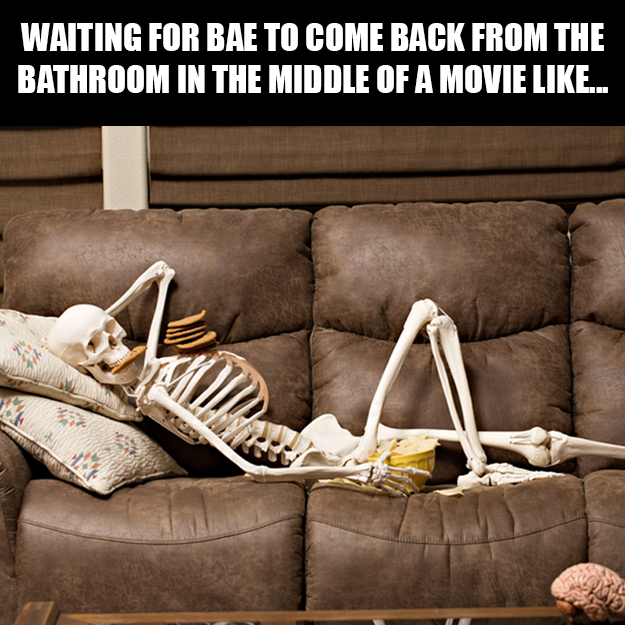 #2 This how your girl looks when she comes in for the third time and you still playing video games.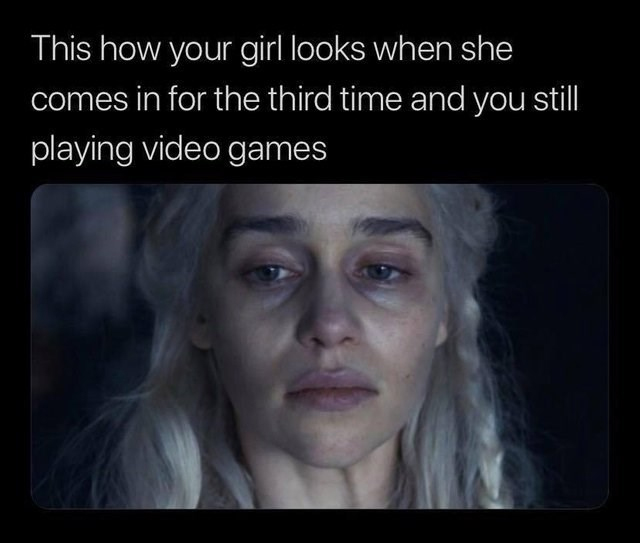 #3 When she hits you with "K" and you begin the scientific method of figuring out what the f*ck you did wrong.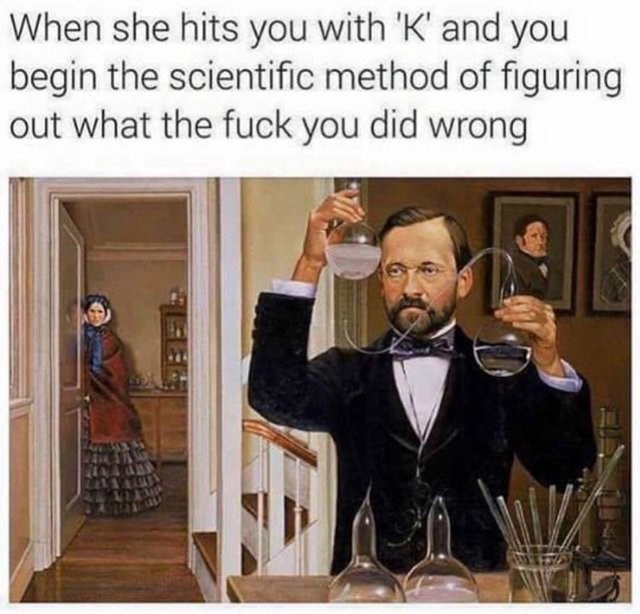 #4 My wife stepping out of a shower she claims was lukewarm.
#5 When you sleeping with your man and he turns around you and hugs you in his sleep.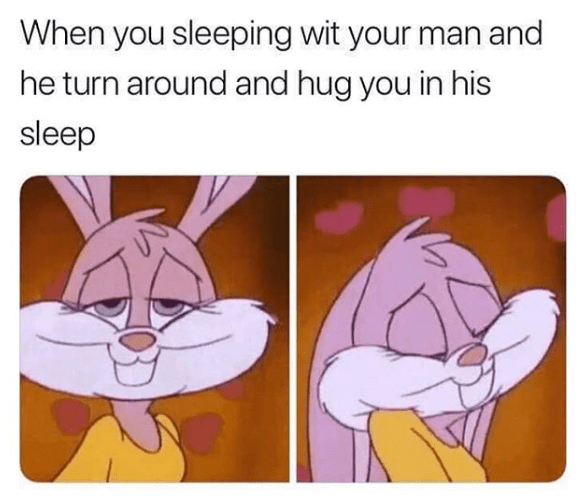 #6 Me waking my boyfriend up at 3 am to ask him if he wants to break up with me because he didn't touch his foot to my foot all night and I am fearing that he found someone new.
#7 When you get in a relationship and slowly start becoming like the person you're dating.
#8 Snapchats at the beginning of a relationship vs after one year.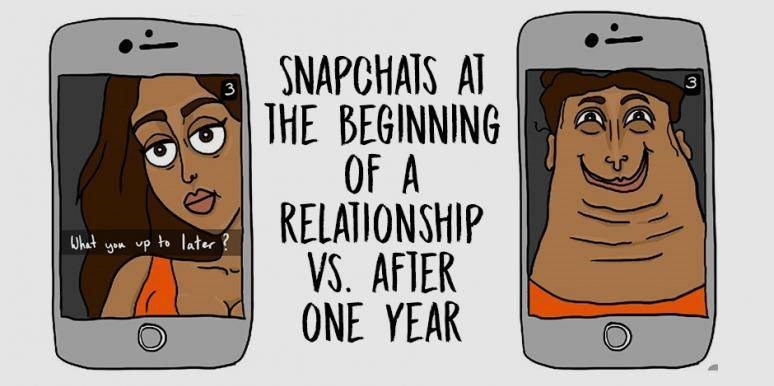 #9 I promise I will always be on your side.
Or under you.
Or on top…
#10 When you ask your girl what's wrong and she gets even madder and says "you're supposed to know!"
#11 I didn't want to fall in love or need someone. I really didn't want anything. But then you appeared and then I started wanting everything.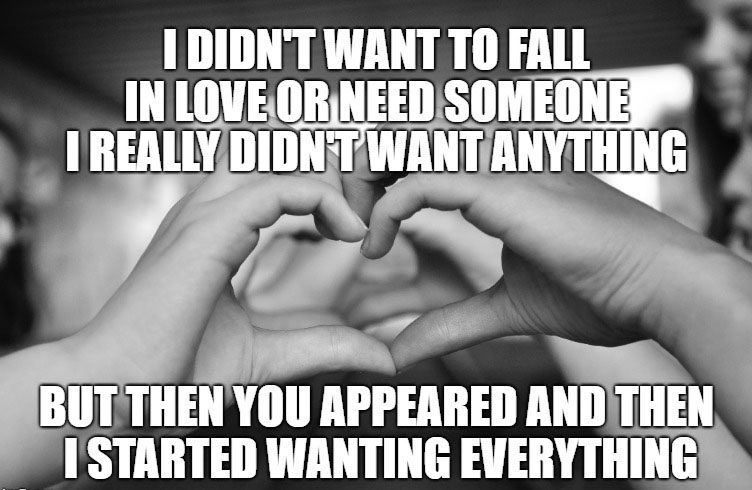 #12 When you're too lazy to get up and get your phone from the other room so you ask your s.o. to do it for you.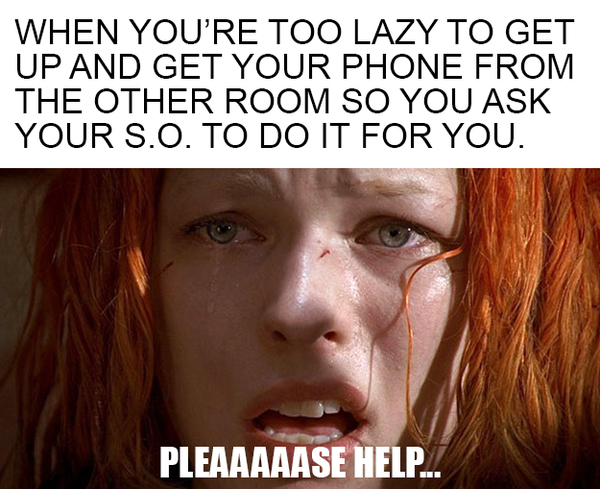 #13 When your s.o. asks if you can tweeze an ingrown hair out of them.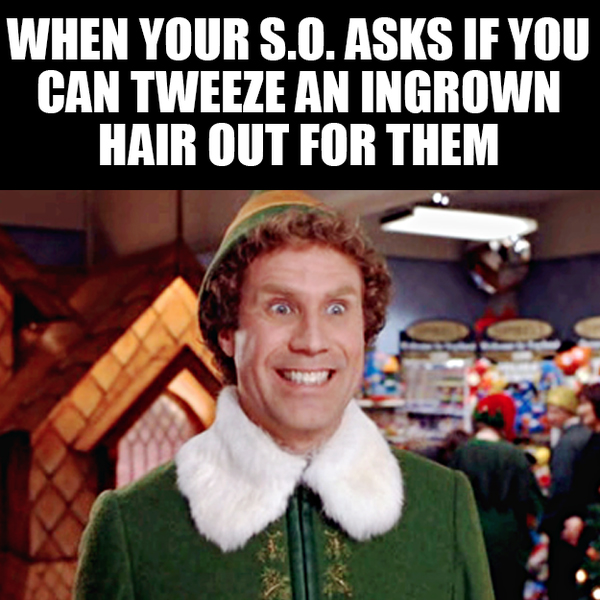 #14 When you find someone who likes the same sh*t you do.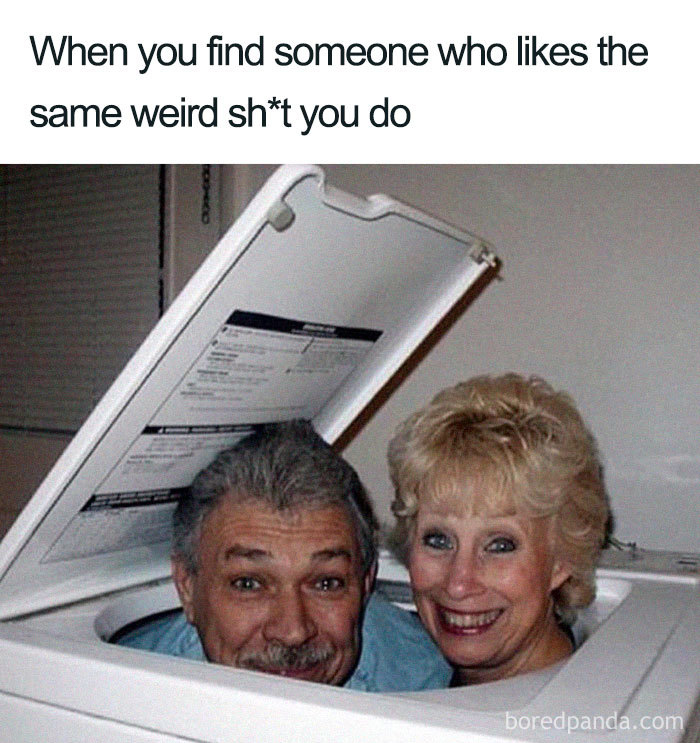 #15 When you wake up next to bae while they sleep and realize how lucky you are.
#16 Him: what size fry do you want?
Me: oh just a small:
Him: she'll have a large
Me: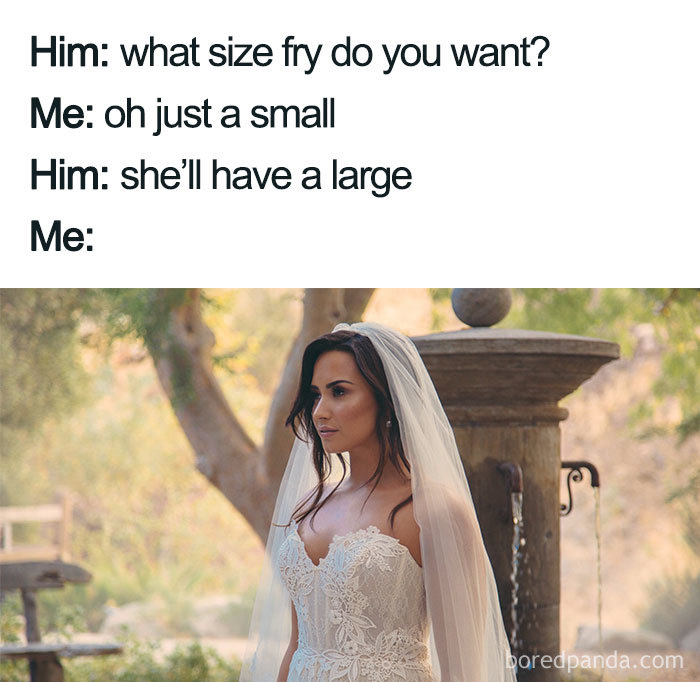 #17 Coming home to find out your s.o. already has dinner made.
#18 When you're at IKEA and your s.o. finds a coffee table she likes even though you already have one that works just fine.
#19 When you sleep over at his house and in the morning he says "Good morning beautiful" and you are very happy.
#20 When you're trying to one-up your partner's last prank.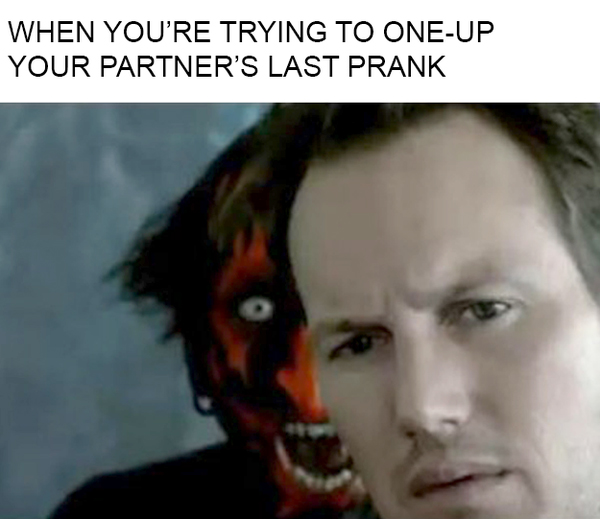 #21 When you want to treat your love to a nice homemade dinner but you can't cook.
#22 When your partner falls asleep fifteen minutes before your favorite show ends.
#23 When bae cuts their fingernails right after you just finished cleaning the bathroom counter.
-Are you f*cking kidding me?
#25 Doing your last load of laundry and your s.p. Is like, "Can I toss in a few things?"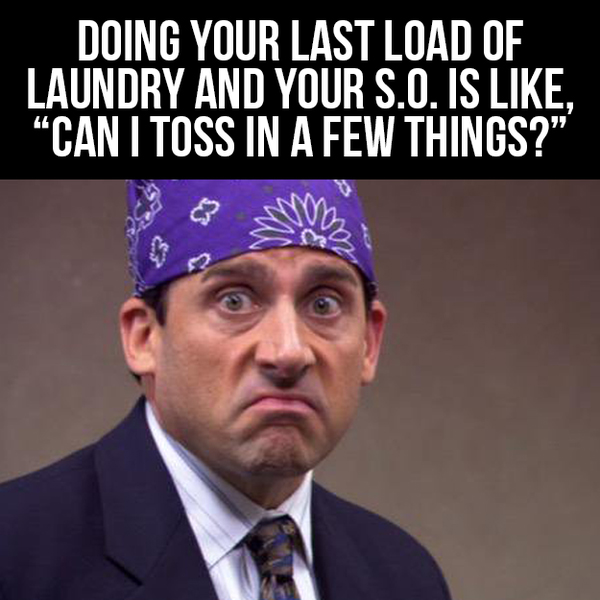 #26 When your girl picks up your phone you're not a piece of sh*t so it's cool.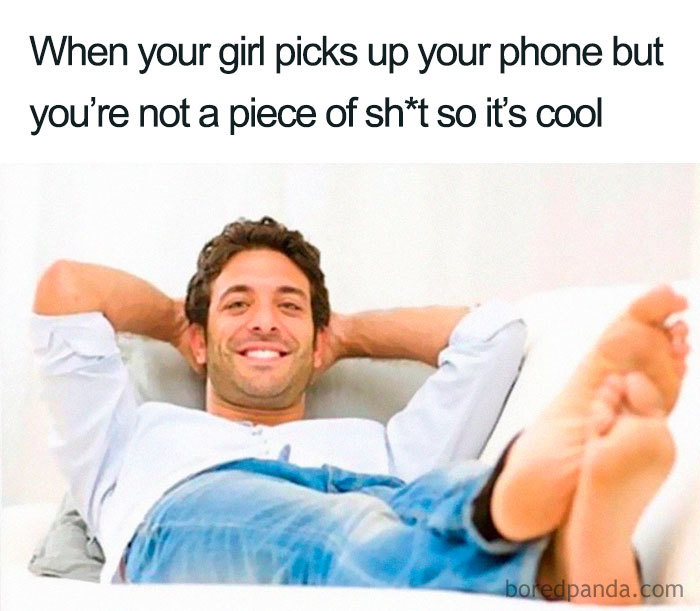 #27 When you see him scrolling his newsfeed and pause on a girl's photo.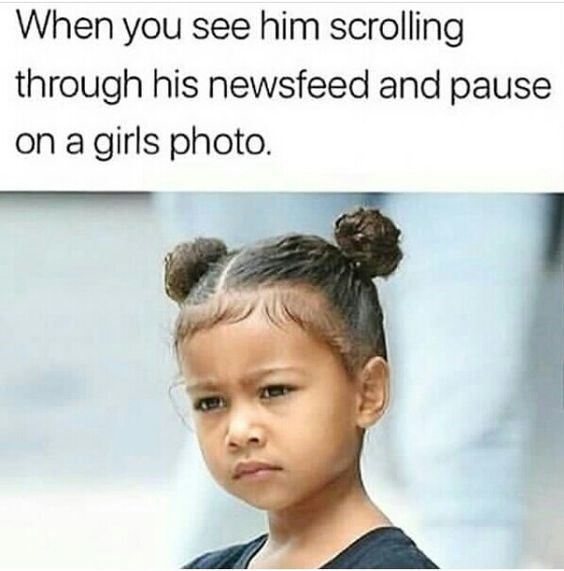 #28 I love you enough to make our iPhone-Samsung relationship work.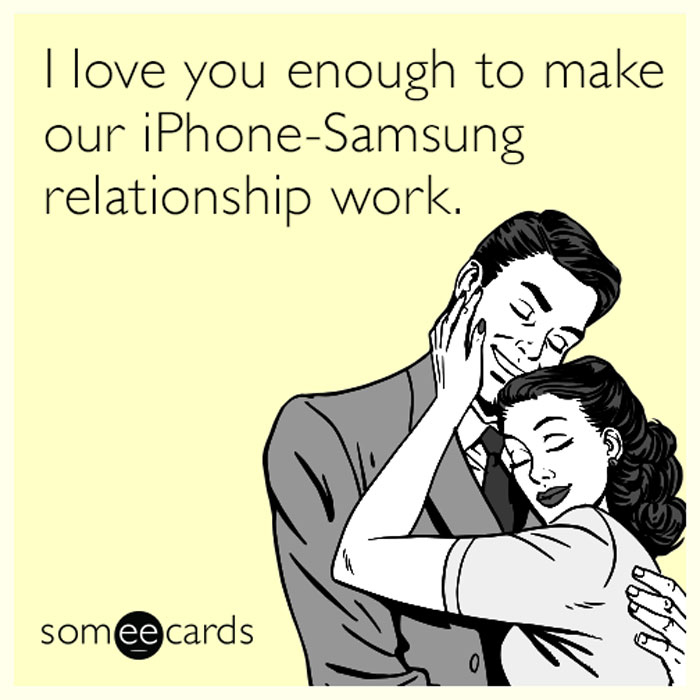 #29 When he cute, loyal, texts back in 2 seconds, likes the same music as u, and puts up with ur mood swings and attitude.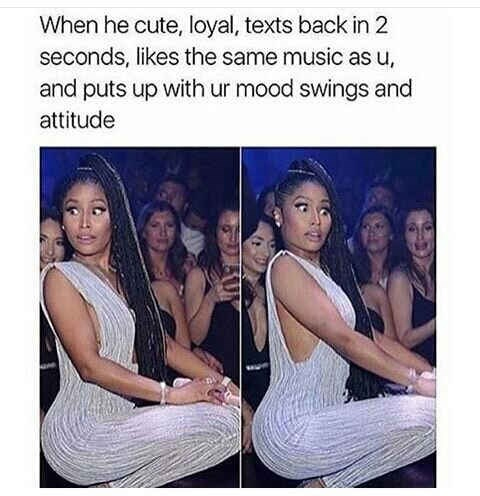 #30 When your heart is full of love and warmth bc of ur SO and ur overwhelmed by how much u adore them.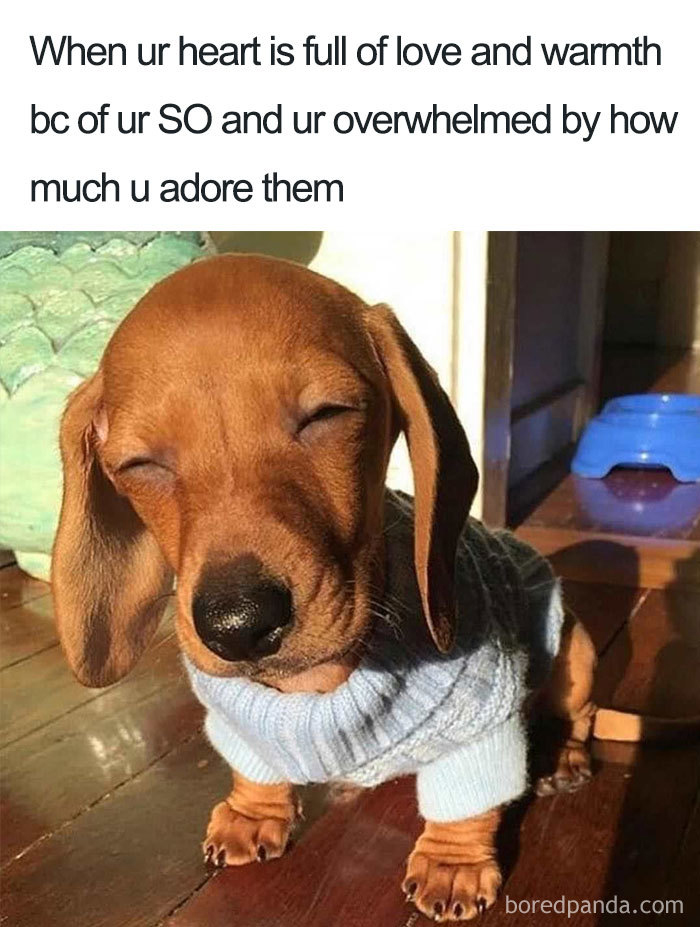 So, how was it? Did you bookmark anything?
Relationship memes are among the lesser discussed perks of being in a relationship. When you are happy with your beloved person, you may simply have fun as you browse through the collection of memes about love and relationship. You may feel free to relate to yourself and your significant one because nobody's perfect fully.
Even if you are single, these love and relationship memes can also lift your spirit. You are not forever alone, and someday you will meet your special someone with whom you can have fun looking through such memes. You may simply share love and relationship memes on your Facebook or Instagram pages and simply have fun joining the discussion with your audience. There's so much fun that you may have!
And what is your favorite meme about dating and relationships? Please share! Just drop a line in the comments.
John MaCallan is a renowned dating expert with over 10 years of experience in the industry. He is known for his practical and insightful advice on all aspects of dating, from online dating profiles to first date etiquette. Whether you're looking to improve your online dating profile, navigate the world of modern dating, or find your soulmate, John can help.