Male vs. Female Dating Strategy. Be Armed!
In a perfect scenario, we would have a very well-organized and adequately structured sexual market with systems that promote stable sexual behavior and happy marriages. The world we live in is far from being ideal. However, each of us has the power to work on what we have and improve the system as much as possible.
What dating strategies do you follow? Whatever courtship strategies we might follow, the fact is there is a lack of a well-structured sexual marketplace. In such a way, each of us needs to build their dating structure and reveal more autonomy that was needed some time ago. With a clearly defined dating strategy, you can facilitate the search and find your love match sooner than you might have expected.
That thing that we need to clarify is that men and women are different. They have different dating strategies and expect other things from their romantic relationships. A man looks for a woman who will support him, rely on him, and shower with affection. The expectations of men looking for partners differ. However, in most cases, they need to find women who will treat them with respect and want their children. Women look for men on whom they may rely whatever happens. A male partner needs to provide them with the expected resources, security, and even status. A man should be a reliable emotional rock on whom a woman and their kids can always rely.
Based on such differences, there are male and female dating strategies for healthy and happy relationships.
Female Dating Strategy
In most cases, the female dating strategy is driven by attraction. Different women may have different approaches and rules. However, there are several factors that many females have in common. Let's highlight some of them.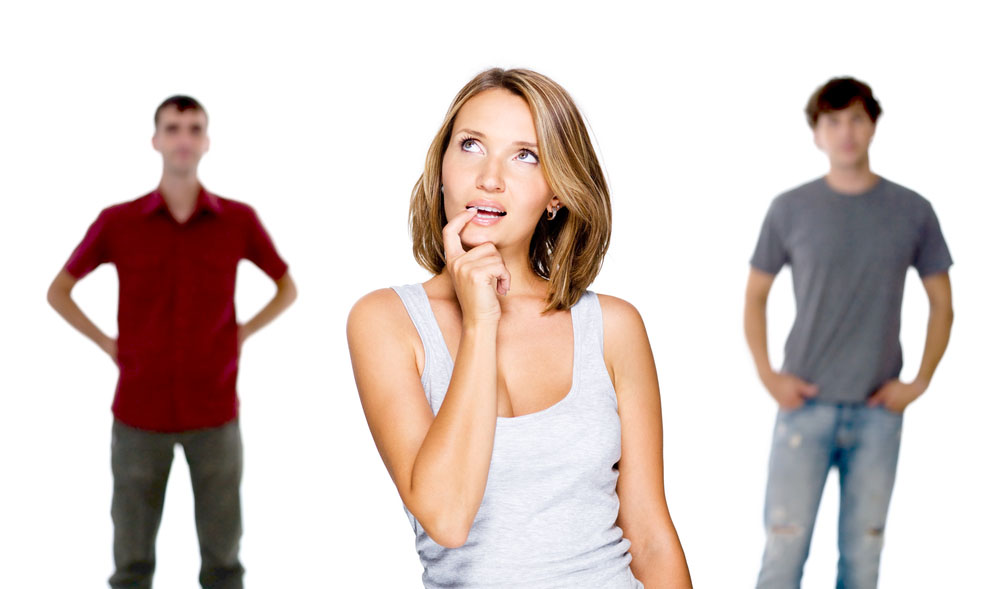 Females are more agreeable and can be easily persuaded by assertive men. Women heavily rely on assertive men to take the initiative and propose relationships and marriage.
Ladies tend to be more emotionally vulnerable than men. They are not as physically strong as males either. Having men coming on the female territory provides a layer of protection for women.
It's explained by the female nature that women are hypergamous. They need to have several options to choose from before they decide the best person to whom she gets attached.
A woman gets easily attached to one man. They get so obsessed that they often overlook his flows and inability to build healthy relationships.
The female dating strategy should include the possibility of creating a robust social support network. Women need to look for support from people who surround them. It can be a mature man, but not the one whom they call their potential partner. For example, women may be looking for advice from their father, uncle, older brother, etc. It's also important to rely on other women's advice who will help them learn more about potential mates.
Sponsored

As part of their dating strategies, women tend to create situations where they may meet the right kind of men and be socially accessible to them to approach females at social events, parties, etc.
A woman always needs to have several options to choose from. Marriage is the biggest goal that many ladies follow. However, they need to hear offers from several men before they decide whom they will marry.
Male Dating Strategy
When we speak about the male dating strategy, we may assume that males behave like they are kinds of the hill. The factors that drive male dating strategy include:
Men are always com[eting for their love. As mentioned above. Ladies commonly have several men they can choose from. So, men should be ready to compete with other "candidates" and win the attraction of a woman they like.
A woman should ensure she may rely on you whatever happens. Sometimes it can be pretty challenging to convince a lady to accept your offer. So, you need to be open to analysis.
It requires some practice to learn how to be assertive. Before you hear "yes" to your proposal you will likely screw up the task several times.
Rather than trying to win the hearts of several ladies, men should focus all their romantic efforts and energies on a single woman. It is more likely to help them succeed in what they do.
The male dating strategy suggests that men should have a clear idea of what they are looking for in their partners. It's especially true of assertive men who know how to win a woman's heart and quickly move their relationship into the marriage.
As part of the male dating strategy, men should build a reputation and make other people know that you are serious about your intentions, love, and marriage. It will set them apart from other males who are only looking for sex without commitment.
To be more successful in their "love hunting" intentions, men look for their perfect match in groups. It's done for several reasons. First of all, by having other men around they can get a more realistic view of their values and increase the chances of finding their perfect match. Such comparisons prevent males from underestimating themselves while watching the example of how other men behave and treat other women.
As soon as you find a woman for whom you have tender feelings, it's essential to claim her and defend her from being reached by other men. If you notice that the lady doesn't commit to you, you likely made a wrong choice. But do not be upset when you fail. Take a break if you need it. Learn your mistakes and do it over again until you find your perfect match.
Work on Your Dating Strategy
With all that being said, you need to develop your dating strategy. The techniques and tricks that work for one may not be as effective for another person. If you do not know how to plan the dating strategy, you may always ask for advice from someone who is more experienced and mature in this kind of matter. Look for your perfect approach by trial and error. You never know what works unless you try.
Here is an amazing article: How to Date Wisely. it will prevent you from making mistakes and will help you to build healthy relationships.
Keep on improving your dating strategy over time. Watch the experience of other couples who have been dating for some time or have been happy in marriage for many years. Learn their relationship skills and borrow some of the most efficient ones for your toolbox.
Whatever dating strategy you choose, it's essential to keep going and never give up. Have you found the key to building successful relationships? Please share.
John MaCallan is a renowned dating expert with over 10 years of experience in the industry. He is known for his practical and insightful advice on all aspects of dating, from online dating profiles to first date etiquette. Whether you're looking to improve your online dating profile, navigate the world of modern dating, or find your soulmate, John can help.